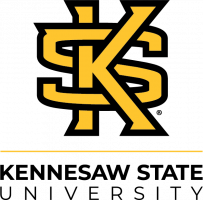 Log in to Welcome to Kennesaw State University
Skip to create new account
Log in using your account on:
Site Contributors
Is this your first time here?
Welcome to KSU!
New Employees
- Since you do not yet have a KSU NetID, please click the gray button
below to create an account for use on this specific Moodle site using
the gray button below. On return visits, input the email (username) and
password you set during account creation to fill the username and
password fields at the top of the screen. Then click the blue log in
button. More information is available here. 
Site Contributors - (HR or Academic Affairs employees): Log in using your KSU credentials using DUO by clicking the Site Contributors button in the center of the page.